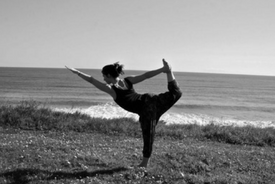 Hatha Flow
Suitable for all levels including beginners, this yoga class brings you a balance of energy in a beautiful flowing yoga sequence. It is ideal to build strength and increase flexibility whilst calming the mind through breathing and meditation.
Ashtanga
A strong yoga class based on the Ashtanga Vinyasa Primary Series. This yoga sequence starts with sun salutations then moves onto standing, balancing, seated & inverted postures. Suitable for those who have attended our 6 week Ashtanga Yoga Course.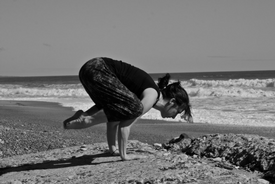 Ashtanga Yoga Level 2
A strong yoga class based on the Ashtanga Vinyasa Primary Series. This class builds on what you have learnt in our other Ashtanga classes and courses. Suitable for those who are able to move through Surya Namaskar A & B without instruction. If you are in doubt as to whether this class is suitable, please contact Zoe before you book.
Yin Yoga
Slowing down… yin yoga is a grounding practice where we hold poses for several minutes, fully supported to aid release into connective tissue. Perfect for everyone! This practice allows our body and mind to become still. A really delicious treat to the nervous system. Particularly beneficial for those with sleep or digestive issues, those suffering from stress or anxiety or tight/tense muscles.
Vinyasa Flow
In our Vinyasa Flow Yoga classes, students coordinate movement with breath to flow from one pose to the next. These dynamic and challenging classes are designed to create a balance of strength, flexibility and calmness of mind, body and spirit.
It's best if you do a few beginner classes or even a beginner course before coming along to these.
Gentle Yoga
A wonderfully nourishing session designed to mobilise every part of your body while you bring awareness to your breath and come back to your centre. Suitable for every body and every ability.
Dru Yoga
Dru is a graceful form of yoga, based on soft flowing movements, controlled directed breathing and visualisation. Designed to be practiced by people of all abilities, all fitness levels and all age groups.
Yogalates
This class is a fusion of Yoga and Pilates designed to build strength without the muscle bulk, increase flexibility and a sense of relaxation within the body.
The session will help you to re-connect the mind and body by recruiting core muscles to stabilise the torso, to help strengthen postural muscles to restore alignment in the body and correct muscle imbalance to prevent injury.
Meditation
Enter into complete stillness. Suitable and essential for everyone, a regular meditation practice will help to calm the mind, release stress, tension and anxiety and allow you to process and respond to thoughts and feelings mindfully. These sessions usually include Pranayama (breathing exercises).
Pregnancy Yoga
Currently not scheduled – private sessions are available – enquire here
Ease away some of those pregnancy niggles, prepare your body & mind for childbirth and spend this special time connecting with your unborn child. This yoga class is suitable from 12 weeks gestation right up until you give birth (some of the things you learn in this class can be used during the birth if you like!)
Postnatal Yoga
Currently not scheduled – private sessions are available – enquire here
The focus of this yoga class is purely on the new mother. We work through the a gentle Ashtanga yoga class, especially adapted for the postnatal body.  Suitable from 6 weeks after you've given birth. Babies are very welcome provided they are not yet on the move.