Our 2019 introductory offer is now closed.
Purchase up until 8th November 2019. 
30 days of yoga for £30!  Come as often as you like within a 30 consecutive day period for just £30.
Choose from our wide range of yoga classes where you will find something for EVERYBODY… we have dynamic & power yoga for those who want a strong sweaty practice, gentle yoga for those who want a slower pace, yin yoga for those who want a really good stretch, restorative yoga for relaxation as well as meditation, pregnancy, yoga for over 50's, yoga for those with limited mobility… we could go on!! 
We are proud to have FANTASTIC teachers. We carefully select our teachers to make sure that you are given exactly what you want AND what you need. 
YES this deal is less than half the price of our usual monthly membership – but there is NO COMMITMENT to sign up to future classes. 
We think you'll love it so much you'll want to keep coming back 🙂
YES you can come to as many classes, as often as you like within your first month and not pay a penny more!!
We currently have 23 classes a week on our timetable. You can take any of the classes that are on our timetable.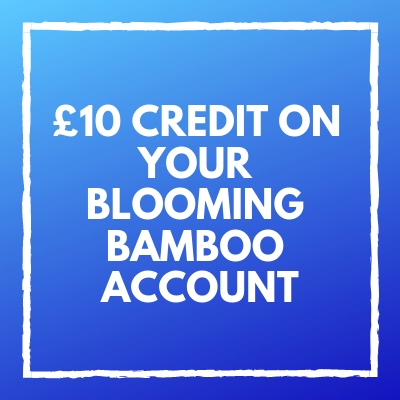 PLUS if you come to 8 classes or more within these 30 days, we will credit your account with £10 to use against any future purchases (this includes class passes, membership, workshops and courses)
The small print
Everybody can take out ONE introductory offer. If you've already had one, then this is not applicable to you. Sorry
If you've been coming for a while but never taken out our introductory offer, then this IS open to you. 
The pass is for the use of the registered person only and cannot be shared or transferred
Classes must be booked in advance using the online booking system
If you can't attend a class you must cancel it using the online booking system
The pass covers all regular scheduled passes. It excludes courses, workshops and special events
The month starts when you purchase the pass
Once purchased, no refunds or extensions can be made under any circumstances
Blooming Bamboo reserves the right to cancel classes or change the timetable without notice at any time. At no point does Blooming Bamboo commit to providing any particular class during your introductory offer and therefore if cancellations occur, refunds or extensions will not be given.
4 hour cancellation policy applies to all classes. Late cancels or no show's may result in your membership being cancelled, or restrictions applied against future offers.
£10 credit will be applied to your account if you have attended a minimum of 8 classes during your 30 day introductory period.